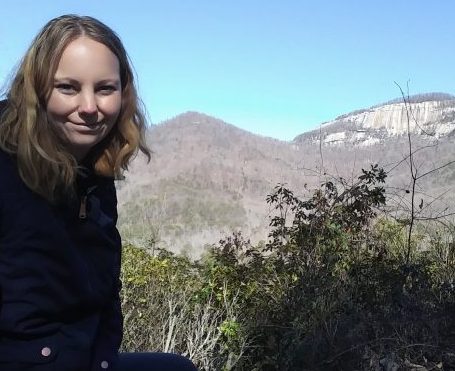 Maaike in Amerika deel 5: Vaarwel, goodbye, au revoir…
[English version below] Tja, aan alles komt een eind zeggen ze weleens. Aan deze reis in ieder geval wel. Vanavond stap ik in het vliegtuig terug naar huis. Voor nu neem ik nog even de tijd voor een laatste artikeltje. Een afscheidsbriefje. 
Ik heb heel wat beleefd de afgelopen drie maanden. Gemist? Klik hier voor deel 1, deel 2, deel 3 en deel 4.
STEEDS WEER EEN ANDER BED
Als ik heel eerlijk ben, ben ik doodop. Reizen is leuk, het is opwindend en fantastisch, maar ook vermoeiend. Je bent nooit ergens heel erg lang. Je bent altijd bezig met je volgende bestemming en je moet bekijken hoe je er komt en waar je slaapt.
Ieder bed is anders. Super zachte matrassen, te kleine harde slaapbanken, krakerige stapelbedden… Ik heb ze allemaal gehad. En slapen in een ruimte met andere mensen is ook niet altijd even rustgevend. Snurkende mensen naast je of mensen die in de kamer naast je luidruchtig seks hebben.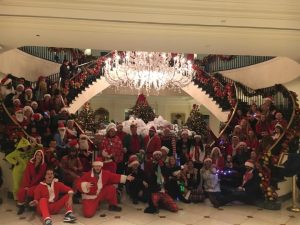 En op reis heb je altijd het gevoel dat je iets móét doen. Je geeft jezelf nauwelijks rust, want er is zoveel om je heen. Zoveel mensen die je kunt leren kennen en zoveel avonturen waar je ja tegen kunt zeggen.
Ik heb zelfs een nacht op de achterbank van mijn auto overleefd!
HET WAS HET WAARD
Dat is de werkelijkheid. Klinkt vermoeiend he? Maar het was het waard. Ik had me ingesteld op 3 maanden en heb tot de laatste minuut ervan genoten. Ik genoot van het reizen van plek naar plek, van het ontdekken van allerlei grote en kleine steden.
Die waardeloze bedden waar ik het over had? Ik heb overal toch kunnen slapen. Zelfs op de te kleine, waardeloze en harde slaapbanken, krakerige stapelbedden en in hostelkamers met snurkende Fransmannen die het WK snurken probeerden te winnen. Ik heb zelfs een nacht op de achterbank van mijn huurauto overleefd!
Ja, ik gaf mezelf weinig rust, maar dat hoort ook een beetje bij zo'n reis. Daardoor heb ik al die mooie plekken ontdekt en al die leuke en lieve mensen leren kennen. Avondjes doorhalen in de kroeg vind ik in Nederland leuk, maar ook hier in Amerika hoorde dat er af en toe bij. Soms moet je de dag daarna dan gedwongen rust nemen…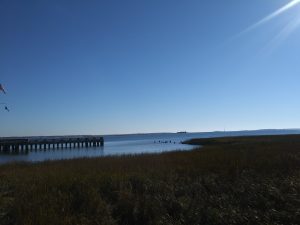 STOP MET BANG ZIJN
Dacht ik in eerste instantie nog dat deze reis vooral leuk zou zijn en me niet zoveel zou leren, tja. Ik heb toch wel wat antwoorden en inzichten gevonden. Wat antwoorden die mijn leven hier en daar in 2018 een beetje gaan veranderen. En inzichten die dat hopelijk iets makkelijker gaan maken.
Zo realiseerde ik me al vrij snel dat je niet álles hoeft te researchen en te plannen. Je ziet vanzelf wel wat er gebeurt! En je druk maken of mensen je wel aardig gaan vinden, of je niet gaat verdwalen en of je niet gebeten wordt door een slang? Nergens voor nodig. Het is verspilde energie, want het loopt toch allemaal anders dan je denkt.
Eigenlijk is het meest simpele en ook het meest belangrijke wat ik heb geleerd, is dat je jezelf moet durven zijn. Wees eerlijk in wat je leuk vindt, blijf jezelf, wees open naar mensen toe en verrek: ze zijn aardig terug en vinden je zelfs áárdig. En is er geen klik? Jammer dan. Voor die persoon 10 anderen met wie je dat wel hebt. Oh, en ook belangrijk: kruip af en toe lekker uit je comfortabele hol en doe iets nieuws. Het maakt het leven leuker, echt.
VLIEGTUIG SOUVENIR?
De drie maanden zijn omgevlogen. Als het vliegtuig weer op Nederlandse bodem landt, moet ik me weer klaarmaken voor het Nederlandse normale leven. Het 'volwassen' leven. Iets waar ik nog niet zo naar uitkijk, maar ook dat zal wel weer goed komen.
Maar Amerika? Ik ga je missen. Ik heb geen seconde spijt van mijn beslissing hier te komen. Een stukje in mijn hart is nu voor jou. Met zekerheid durf ik dan ook te zeggen dat ik terugkom, ooit, want er is nog zoveel meer te ontdekken.
Een aantal van jullie vroeg of ik nog een Amerikaan mee naar huis neem. Een speciaal souveniertje. Het antwoord daarop is nee. Oh en jullie hoeven ook niet All You Need Is Love in te schakelen. Doe mij toch maar een Nederlandse man!
Vaarwel en tot ziens!
---
MAAIKE IN AMERICA PART 5: THIS GOODBYE IS NOT FOREVER
These past tree months have been one big adventure. Summing up everything that has happened would take FOREVER. So… in this blog post I will focus on the things I have learned. I didn't expect it to happen, because a lot of the times I was just killing brain cells with alcohol… But yes, I did learn a thing or two!
I would just meet some handsome cowboy
I remember that a few of my collegues in the Netherlands were telling me that this trip would change me. I laughed and shook my head. I would stay the same, my life wouldn't be different after this. I joked about it.
I told people that I would come back in tree months having all the answers about how to fill in the rest of my life. And if not… that I would just meet some handsome cowboy and ride away with him into the sunset and just never come back. Well, spoiler alert: that last thing never happened.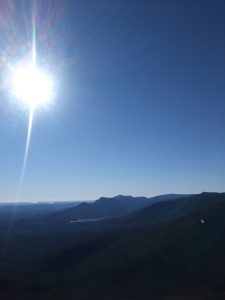 LIFE LESSONS
Do I have all the answers? No. But I did realize a few things. So here are a few life lessons I picked up along the way.
1: I am more independent then I thought
Nice to meet you! I am Maaike, a shy Dutch girl who gets nervous all the time. If you see a girl with blussing cheeks and sweaty armpits, then you are looking at me.
That girl is still here, but I also tackled a dying phone, found the way without my gps, escaped a bad Airbnb (the 65 year old lady loved having sex all night with her younger gigolo…), survived a night in a haunted hostel and I managed to drive in busy cities without getting hit (or hit someone myself). *Pats herself on the back
2: You can ALWAYS use the fact that you're a girl
Seriously, this ALWAYS works! "Excuse me sir. Do you know how this bike thing works?" "Oh my, I am at the wrong car rental company… Could you give me a ride…?"
How you do it? You just smile, point at something you don't know and ask someone to help you OR look lost and sad. Works 90% of the time.
3: People find travellers interesting
"Are you serious? You are here all by yourself?" After that and after asking how old I am, they usually point out interesting things in their city or area. They want you to have a good time. And some of them really take you under their wings. Like Emma from Memphis who talked to me in a local restaurant and took the time to show me around the city the next day. Pretty damn awesome, right?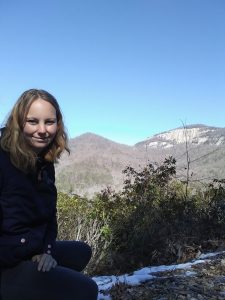 4: If you are tired, you can sleep everywhere
Really. I have slept on really bad, hard couches, in creaking bunkbeds where even breathing makes the bed squeek, in mixed dorms where people snored like there was a price to win for who ever would be the loudest. I slept on the back seat of my car, in a house with people making loud sex noises all night. So yes. I conquered it all, always fell asleep at some point and I am still here, alive and kicking!
5: Stop being scared!
Maybe my biggest lesson so far. I am scared, all the time. What if this goes wrong? What if no one will like me? What if I get bit by a venomous snake? What if I try to kiss him and he rejects me?
After a not so great first week in New York because of a few of these fears, I turned things around. Because being scared of the unknown is stupid! Scary things often end up being great adventures or memories!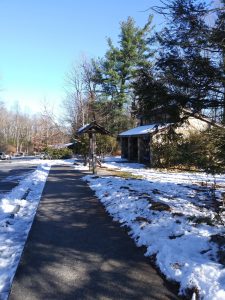 So I slept in my car on the beach – scary, yes. But it was amazing to see the sunrise the next morning! I hiked in nature with bears, snakes and spiders in it, but as long as you are smart and don't do anything stupid, you'll enjoy the walk and see something great. Making moves towards guys is still scary though… And I know how scary it is, also for guys so… Mr Austin? Sorry that I laughed in your face when you asked me out to dinner after we talked for 5 minutes. I really thought that you were joking…
6: Take matters into your own hand
I discovered that being open and honest helps A LOT to get in touch with people. I did some couchsurfing and every experience was a great one. Some of them really became friends! Americans in general are good at opening up to strangers about their life. At first I thought it was weird, but it isn't. Someone explained to me that if you treat someone as if they are already one of your friends, it is more likely that they will become one. I am definitly going to take that one home with me.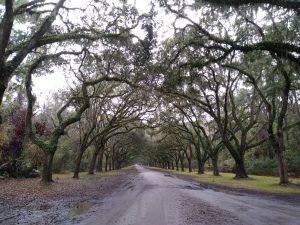 7: Be passionate about something
Wether it's books, writing, art, music, travelling or the world of politics and finance… I have met so many people who really had a thing for something. And maybe it wasn't their main job (yet), but they were loving it. They were passionate about and it made them happy!
Life is hard, we can all agree on that. It is full with twists and turns. Good and bad. That made me realize that if you have a hobby, you should keep doing it, because it will make life better when you are going to a rough time (as well as having friends!).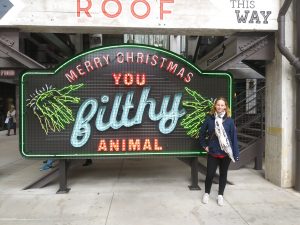 FUTURE
I am probably forgetting a few important lessons… But yes, this was great. I even got a few tears in my eyes yesterday, because I don't want to leave (and I am just a emotional wreck…)
But thank you all for touching my heart and for being a big or small part in this trip. All of you from somewhere on this planet, you all made an impact on me. I will not forget about you and I hope to see you all in the future!
(PS: to you Americans: please smuggle some racoons with you if you travel to the Netherlands, oh and also a few squirrels please!).
Lots of love!